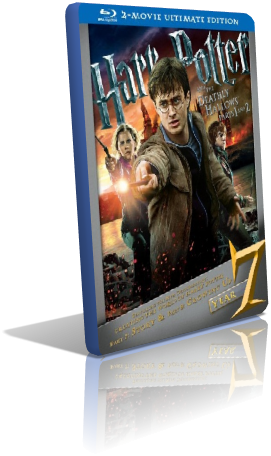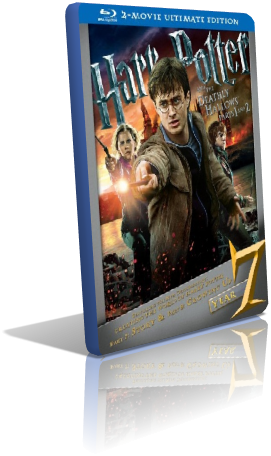 TITOLO ORIGINALE: Harry Potter and the Deathly Hallows: part II
GENERE: Avventura , Azione , Fantasy
ANNO: 2011
REGIA: David Yates
ATTORI: Daniel Radcliffe, Emma Watson, Rupert Grint, Helena Bonham Carter, Gary Oldman, Alan Rickman, Ralph Fiennes, Tom Felton, Bonnie Wright, Jamie Campbell Bower, Michael Gambon, Jason Isaacs, Maggie Smith, John Hurt, Ciarán Hinds, Jim Broadbent, Evanna Lynch, Emma Thompson, David Thewlis, Rhys Ifans, Domhnall Gleeson, Clémence Poésy, Kelly Macdonald, James Phelps, Oliver Phelps, Warwick Davis, Devon Murray
SCENEGGIATURA: Steve Kloves
FOTOGRAFIA: Eduardo Serra
MONTAGGIO: Mark Day
MUSICHE: Alexandre Desplat
PRODUZIONE: Heyday Films, Warner Bros. Pictures
DISTRIBUZIONE: Warner Bros. Italia
PAESE: USA, Gran Bretagna
DURATA: 130 Min

Harry, Ron ed Hermione organizzano un furto alla Gringott, la banca dei maghi, dove è nascosto uno degli Horcrux rimasti. Benché lo recuperino sono costretti a fuggire, e lo fanno in grande stile, liberando un drago dalle segrete della banca. Ed è in groppa a lui che si dirigono ad Hogwarts, pronti a distruggere gli ultimi due Horcrux rimasti e sconfiggere definitivamente Lord Voldemort che radunerà nella scuola tutto il suo esercito scontrandosi contro gli studenti e l'Ordine della Fenice. La battaglia finale ha così inizio, portando con se i caduti e le straordinarie rivelazioni conclusive.
SE TI PIACCIONO I MIEI ARTICOLI RINNOVA O SOTTOSCRIVI UN ACCOUNT PREMIUM DA QUESTO LINK

Informazione
Gli utenti del Visitatori non sono autorizzati a commentare questa pubblicazione.