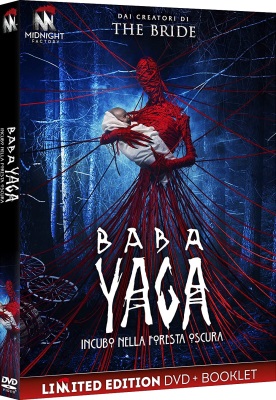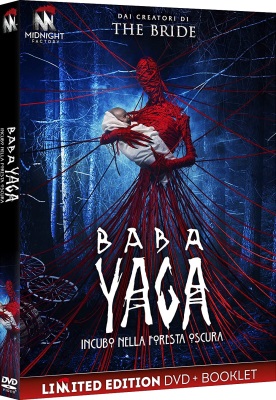 La tata assunta da una giovane famiglia per prendersi cura dei propri figli, inizia a mostrare comportamenti strani e innaturali. Il figlio Egor scopre che la sua sorellina è scomparsa assieme alla tata senza lasciare traccia, mentre i suoi genitori in stato di trance, non ricordano di aver mai avuto una figlia. A questo punto Egor si convince che la sua famiglia abbia a che fare con l'antico demone Baba Yaga.

Titolo originale Baba Yaga: Terror of the Dark Forest
Data di uscita nd (Italia)
Genere Horror
Anno 2020
Regia Svyatoslav Podgaevskiy, Nathalia Hencker
Attori Oleg Chugunov, Glafira Golubeva, Artyom Zhigulin, Svetlana Ustinova, Aleksey Rozin, Maryana Spivak, Marta Kessler, Igor Khripunov
Paese Russia
Durata 97 Min


INFO DVD:
Dimensione: 4,36 GB
Sottotitoli: SI
Lingue: ITA
Metodo DI Rilascio : Cartella VOB
Compressione: 79%
Software utilizzati: Anydvd+Clonedvd
DVD:DVD5 COMPRESSO
Menu: Sì
Extra: NO

.

Attenzione! Non sei autorizzato a visualizzare questo testo / Solo gli utenti registrati possono visualizzare questo testo!


Informazione
Gli utenti del Visitatori non sono autorizzati a commentare questa pubblicazione.